Evil Double Single is a 1991 cassette double single by Marques Bovre and the Evil Twins.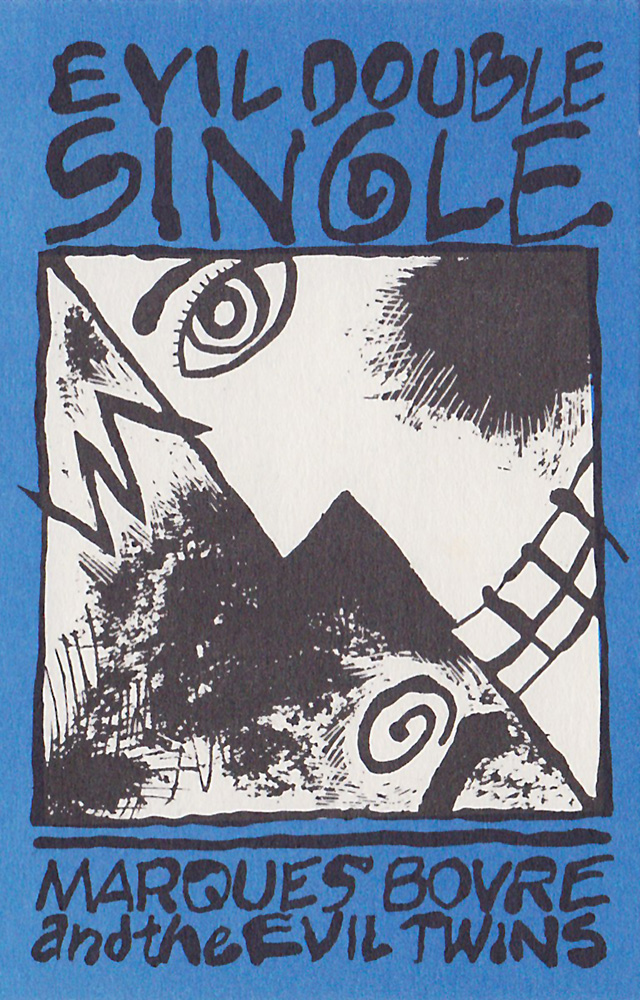 Personnel:
Marques Bovre: Guitar, Vocals
Eric Dummer: Drums
Linus: Lead and Rhythm Guitar, Background Vocals
Doug Meihsner: Bass
Production Notes:
Recorded at Smart Studios in Madison, Wisconsin in late 1990 and early 1991 as part of the Big Strong House album project. Mixed by Doug Olson (AKA Mr. Colson) and MBET at Smart Studios in June of 1991. Produced by Mr. Colson and MBET. Artwork and layout by Mike Laier. Released on cassette on August 3, 1991 (Platypi Records).
---
All songs © & ℗ 1991 by Marques Bovre, except With God on Our Side by Bob Dylan.
---
Hey, Listen!
The full album is on YouTube in the Marques Bovre Music Hub.